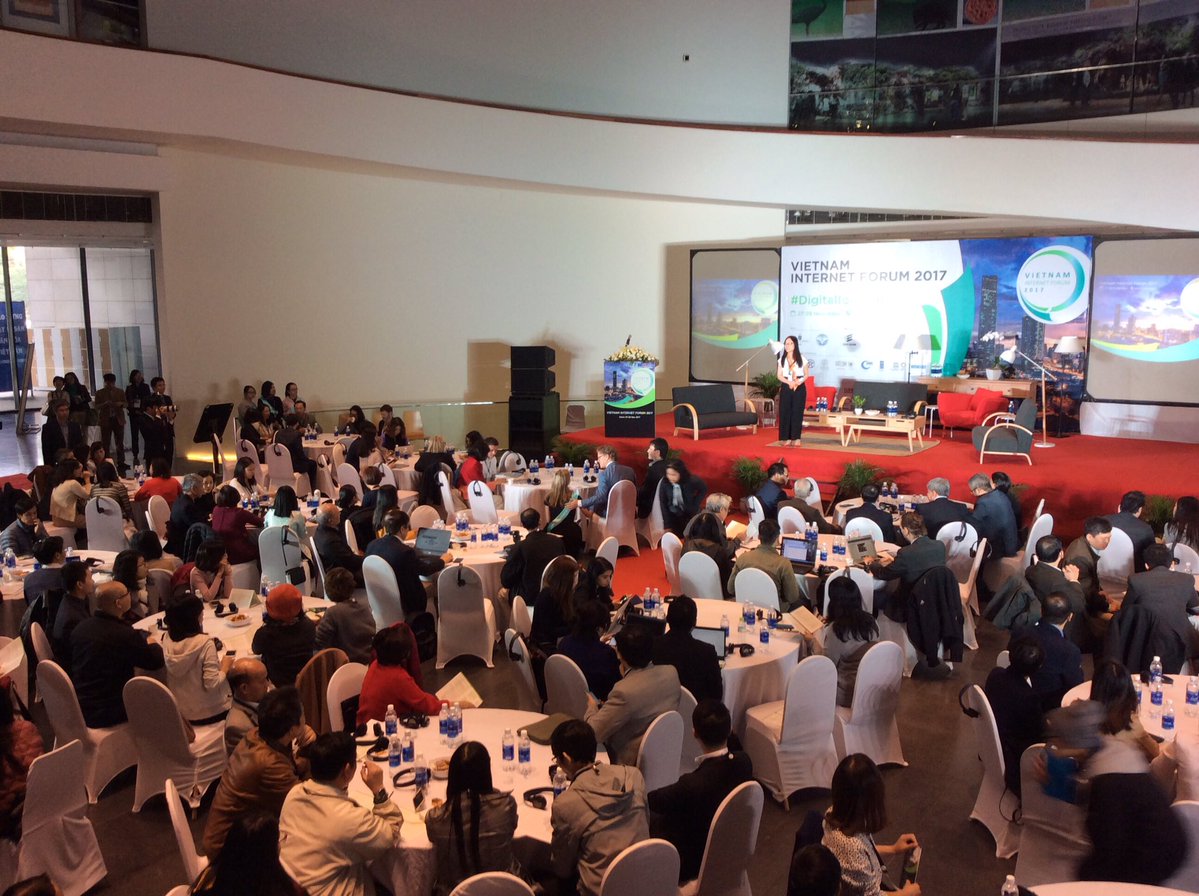 Hanoi 27 - 28 November 2017. Ministry of Information and Communications and Embassy of Sweden in Vietnam in collaboration with VPIS, Lund University, UNDP, UNESCO and Vietnam Internet Association organize Vietnam Internet Forum 2017 (VIF17) for the very first time. This is a significant event that also marks 20 years since the introduction of Internet in Vietnam.
Under the theme "Digital For Good", VIF17 seeks to provide a platform for exchanging views on how the Internet can foster development in ways that are sustainable and inclusive - providing information and opportunities for all. VIF17 is co-hosted by the Embassy of Sweden in Vietnam and the Ministry of Information and Communications. Key co-organizers and partners are Hanoi People's Committee, Lund University Internet Institute (Sweden), Vietnam Internet Association, the United Nations Development Programme (UNDP) and the United Nations Education, Scientific and Cultural Organisation (UNESCO).
"Today, the internet has developed into ways we have never imagined and made a huge impact in Vietnam, Sweden and around the world. It has undeniably sparked innovation and entrepreneurship, created new forms of economic activity, and offered a renewed opportunity for citizens to be heard on a wide range of issues and for governments to be more open, transparent and accountable" said Swedish Ambassador to Vietnam Pereric Högberg. "Internet is all about connectivity. This helps people, communities, agencies and organisations to connect, organize and act towards a common good. We seek an internet that is open, accessible and safe for everyone, including our youth and children", he stressed.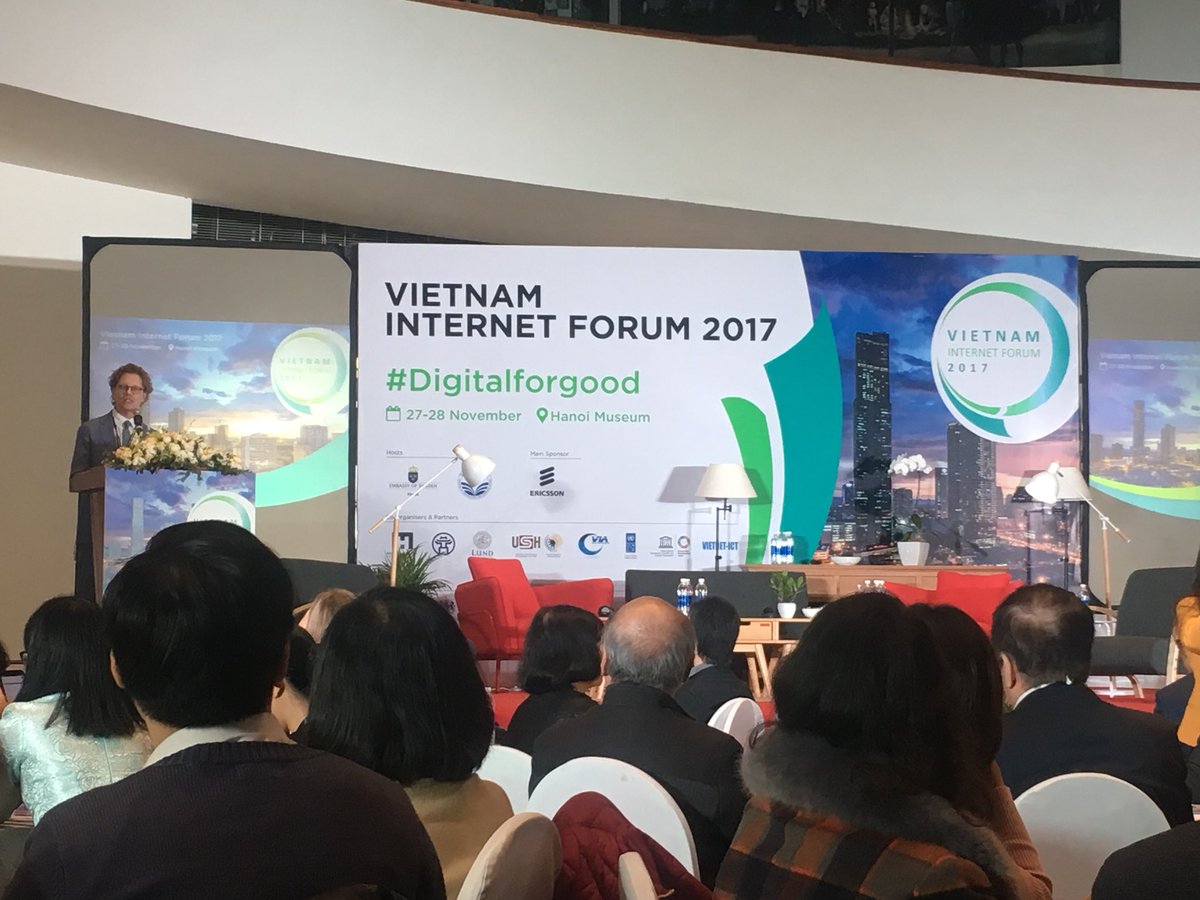 Vietnam Internet Forum aims to be an annual platform where government officials, civil society representatives, academia, business leaders, social entrepreneurs, investors and other relevant stakeholders come together to discuss internet's contribution to an open, sustainable and innovative society. This year's session ranges from E-governance and Open Data to Smart Cities and Social Media.
Mr. Vũ Thế Bình, Secretary General of Vietnam Internet Association said "The growth of Internet in Vietnam during the last 20 years has resulted in well-developed infrastructure and technologies, as well the widespread of applications and social media. Internet now is in all aspects of people's everyday life, both socially and economically. VIF 2017 would be a good chance for having different views about "life on the Internet" in an open environment so that we can all head towards the establishment of an internet ecosystem with openness, transparency, diversity and safety".
Expanding access to the Internet is seen as being integral to the successful implementation of the 2030 Agenda for Sustainable Development by the United Nations. The Agenda sets an ambitious goal to "significantly increase access to information and communications technology and strive to provide universal and affordable access to the Internet in least developed countries by 2020". The Agenda has also established a new universal standard for development that aims to ensure that no one is left behind.
UNDP Deputy Country Director in Viet Nam Akiko Fujii highlighted the positive impact of businesses, especially technology and digital based companies, on the people's enjoyment. "Technology and digital based companies have played an important role in promoting free expression, facilitating the exchange of ideas and opinions on online platforms, and have promoted inclusion and accessibility in society, by developing new innovations that help marginalized groups share in the groundbreaking advances in science and technology," said Ms Fujii shared at the Vietnam Internet Forum 2017.
"The sharing of knowledge and information, particularly through Information and Communication Technologies (ICTs) and the Internet has the power to transform economies and societies. With its multi-stakeholder approach, the Vietnam Internet Forum 2017 pools synergy to harness ITCs for inclusive, innovative and sustainable development and the free flow of information and ideas", said Mr Michael Croft, Head of Office and UNESCO Representative to Viet Nam.
As part of the VIF17, one enterprise or individual from Vietnam is honored in a ceremony for their work in social innovation in a digital context. The competition carries a cash prize of 1000 USD plus a grand trip to Sweden to experience Swedish innovations.
Mr. Mans Svensson, Director of Research at Lund University Internet Institute said that: "Lund University has a long tradition of promoting innovation and technology for the societal good. Being part of this event and handing out the Lund University InnovationForGood Award 2017 is a fantastic opportunity for us to learn about brilliant initiatives in Vietnamese innovations".
In addition, the Swedish Embassy together with Save the Children Vietnam launches #NetSmart - a handbook for grown-ups on how to protect children from sexual abuse on the internet. This handbook helps adults to talk about the different risks of the internet with kids of all ages: from pre-schoolers to teenagers. Parents are given encouragement to talk about difficult things and to create a secure relationship with their children where these issues can confidently be discussed. The launching is in the morning of 28 November.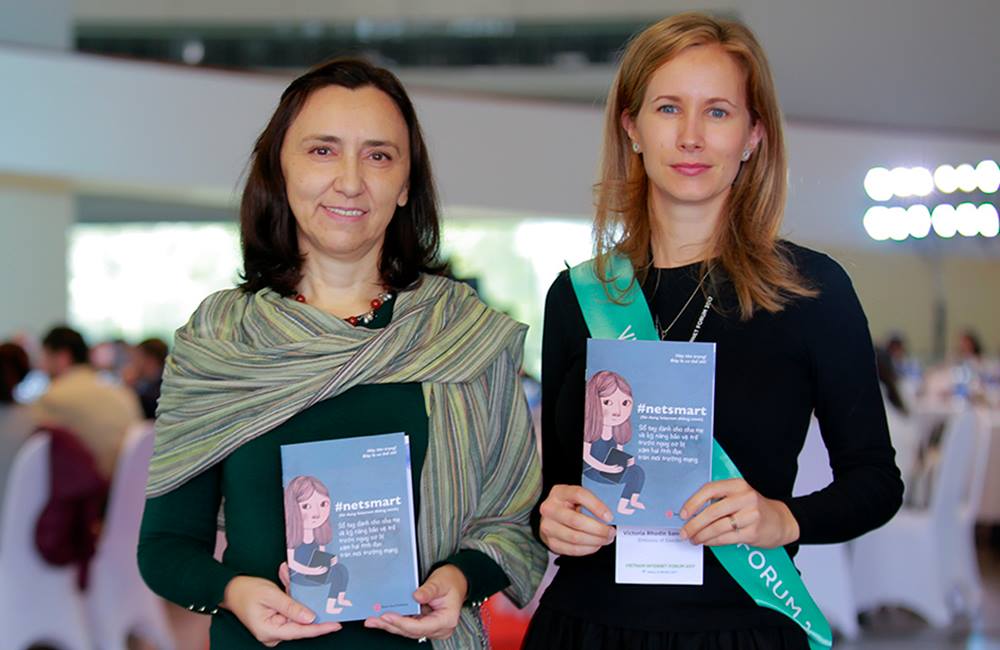 VIF17 is made possible with the valuable contribution from Ericsson, Hanoi Museum, British Embassy in Hanoi, Microsoft, UMA, Furbrew, Suntory - PepsiCo, Cộng Cafe, Netnam, Qatar Airways, ABB, Red Apron and Z.Com.