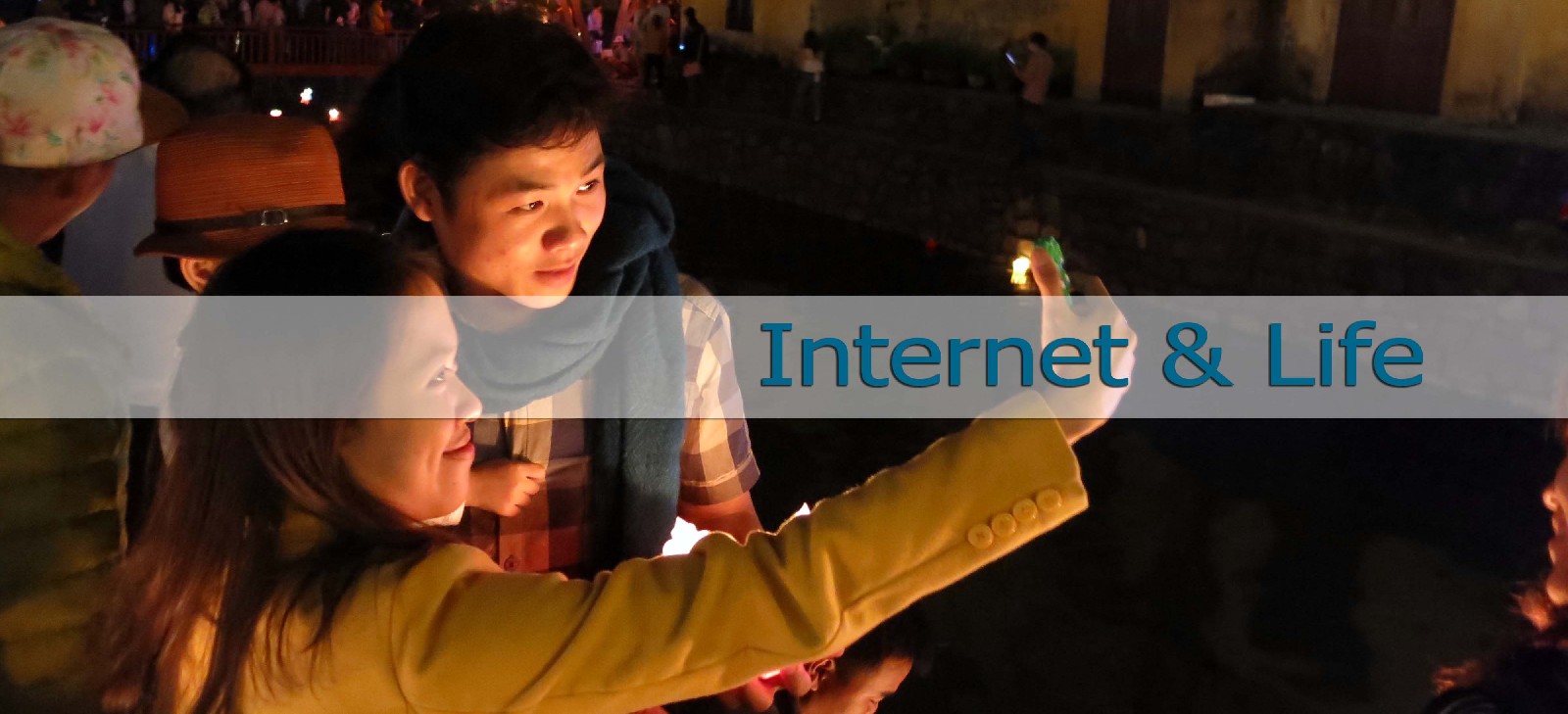 Social networking, mobile Internet, big data and cloud computing are increasingly affecting social and human life in a comprehensive and profound manner. In less than a decade, Generation Z citizens (Internet born citizens) has created their own online language, and this raises the question of how this trend may affect traditional language as well as future configuration of modern languages. Traditional human relationship as well as the structure of social relationships are gradually replaced by mere interation on social networking sites, does this trend entail questions need answering? How does the habit of using the Internet affect the psychological process and behaviors of young people while devices such as smartphones, computers and other wearable devides become an inseparate part of everyday life? This is just one of the many issues regarding mutual impact between the Internet and society which needs to be addressed from the perspective of social sciences and humanities.
Internet & Life Program offers interdisciplinary research fields including Sociology, Law, Economics, Linguistics, Psychology, Anthropology, Political Science and Management which focus on researching and providing solutions; as well as plays the role of an open and independent academic forum for researchers to discuss relevant issues.
Chair of Internet & Life Committee: Associate Professor, Dr. Nguyễn Tuấn Anh
Associate Professor, Dr. Nguyễn Tuấn Anh is currently Vice Head of Sociology theories and Research Methodology in Sociology Department of University of Social Sciences and Humanities, Vietnam National University, Hanoi. Ph.D in Sociology, University of Liberal Amsterdam (VU University Amsterdam). Research areas include: Research Methodology in Sociology, Environmental Sociology, Social Policy, Community-based climate change adaptation, Social capital and development, Climate Change and changing livelihoods, environment and sustainable development, social security and social welfare.
Co-Chair: Dr. Tran Thanh Nam
Dr. Tran Thanh Nam got his Master's degree in 2010 and PhD in 2013 in Psychology major at Vanderbilt University, the U.S. He is current lecturer at the University of Education, National University Hanoi and member of Vietnam Association of Psychology and Education (VAPE). Dr. Tran Thanh Nam has many projects and research papers in the field of psychology was published in Vietnam and internationally.