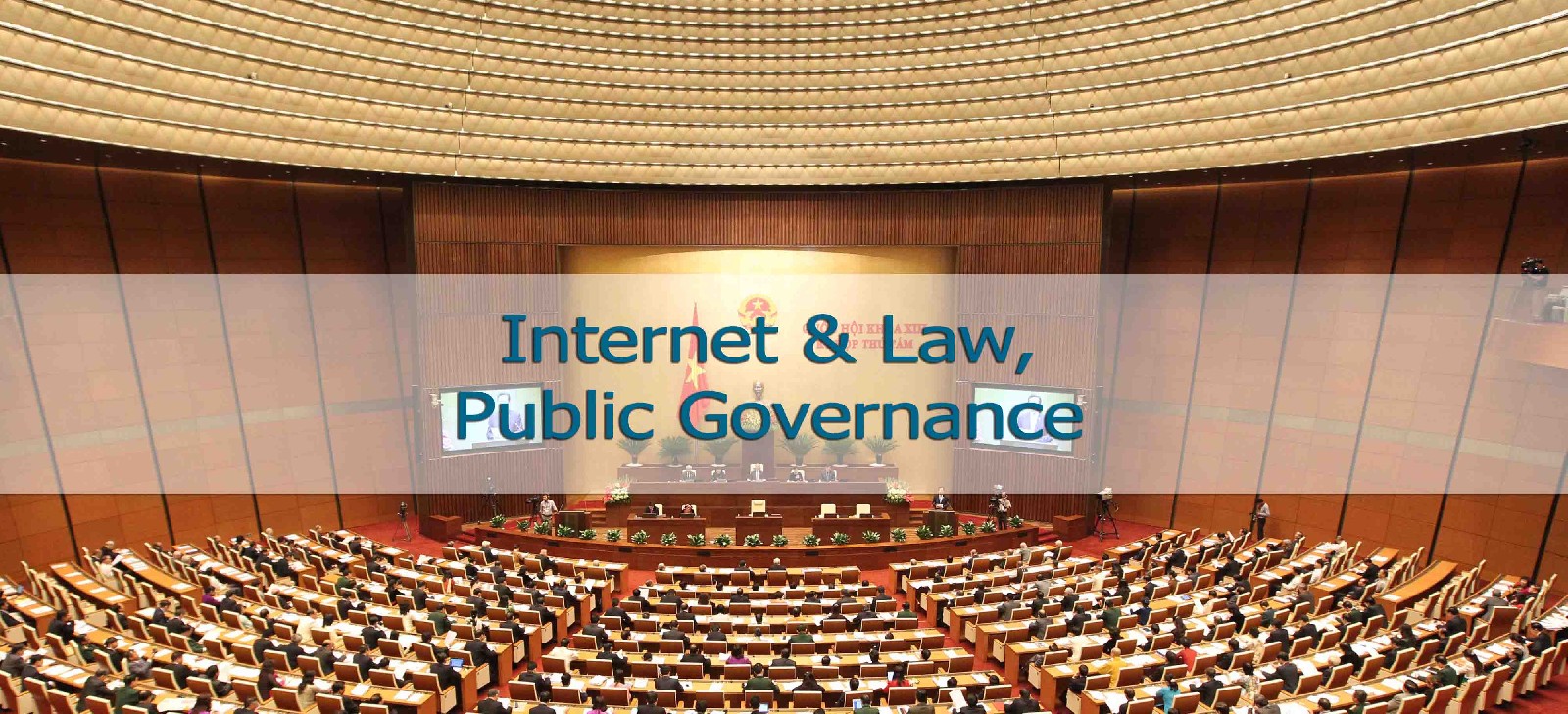 VPIS would like to create a forum where scholars, researchers, policy makers and lawmakers discuss the relationship, interaction between information technology and law - public governance, especially topics related to regulations and policies in order to promote universal development of internet applications in Vietnam.
Besides, governance and public administration in Vietnam has been significantly improved thanks to the application of information technology to meet massive demand from social changes in this digital era. Government tectonic models are being improved by development initiatives and information technology application will help the government respond quickly and proactively to engage with the people in discussing solutions, thus meet the needs of a future digital society.
Internet & Law – Public Governance Program entails these following research:
- Contribute in promoting the regulations and policies regarding Internet usage to limit negative impacts and enhance positive aspects of the internet to society.
- Contribute in promoting applications and policies to move towards an electronic governance system that meets the needs of a digital society
Co-Chair of Internet & Law – Public Governance: : Dr. Bui Hai Thiem
BUI Hai Thiem is a research fellow at the Institute for Legislative Studies, National Assembly Standing Committee of Vietnam. He holds a PhD in political science at the University of Queensland (UQ), Australia, an MA in International Studies from SOAS, University of London. He was a visiting researcher at the Norwegian Centre for Human Rights, University of Oslo, an Australian Leadership Award Scholar and an Asia Foundation Development Fellow. His research focuses on civil society, constitutional politics, human rights, and electoral governance in Vietnam and has been published on a number of prestigious scholarly peer-reviewed journals like Asian Journal of Social Science, Contemporary Southeast Asia, Journal of Vietnamese Studies, and Global Change, Peace and Security.